Features of GoDaddy Hosting
June 6, 2020
GoDaddy is one of the oldest and the most trusted web hosting company. This company was founded in the year 1997 by Bob Parsons, it has become one of the most leading company in this industry. They have a large customer base with millions of users. This is considered to be one of the largest markets which comes with great features and well-constructed hosting plans. This company has lot of features and services to provide for their users which make them a one stop solutions for all the users. The services here are of great helps plus are available at affordable prices.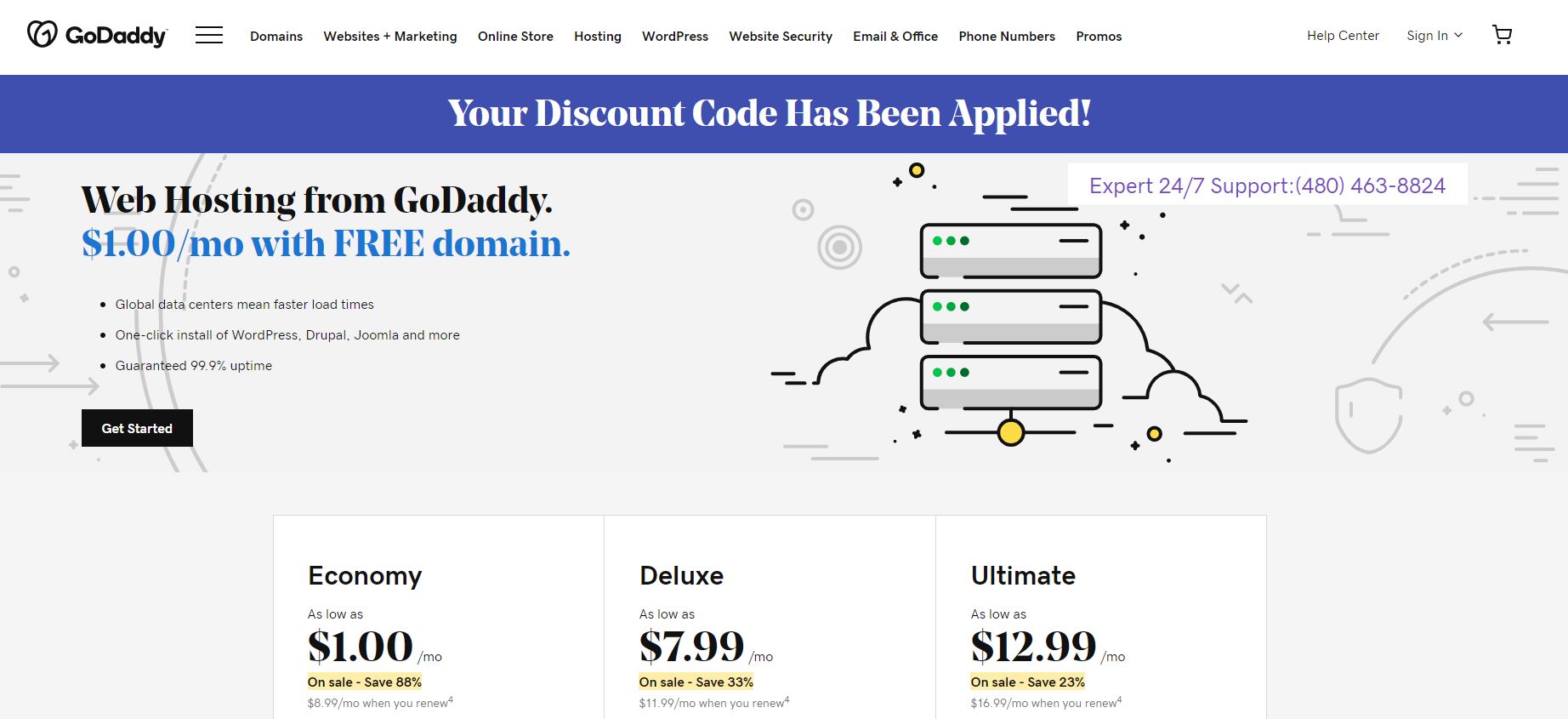 Features of GoDaddy Hosting
Domain Name
Domain name are the foundation of the website which is why choosing a trusted registrar is important. GoDaddy is one of the biggest and the most trusted registrar that have more than 78 million domain names registered and managed. For a domain name, you can never be wrong with GoDaddy where you can find multiple suggestions listed down for anything you surf on the search box. With GoDaddy you can surely be reliable for getting an excellent domain name at the most affordable prices.
Strong Uptime
One more reason on why Godaddy is a perfect pick is because you can experience a great uptime for the sites. With best hosting plans you can now except strong uptime for their hosting, especially for shared hosting plans. Before, in the beginning stage, they surely did have issues on the uptime where they observed fluctuation many a time. But with constant efforts and improvement they are now maintaining the record of around 99.99% to 100%. In the past two years, the average time recorded is around 99.97%.
One Click Install
One more reason of why GoDaddy can be your best choice is due the one clicks installations features which makes it very easy for the user to customize and work with. They also own a website builder that takes care of all your needs where you can have full freedom to customize the site the way you like. You can install various elements (max up to 125) according to your requirements. One clicks installations also includes WordPress, Drupal, Joomla and various other elements.
Loading Speed
One of the main factors to consider before picking up a hosting is the fast loading speed for which you can surely be reliable on GoDaddy. Loading speed is considered important as you may miss out on your visitors if goes for more than 15 to 20 seconds. By choosing GoDaddy Hosting plans, you don't have to worry about the loading speed. Also, fast loading speed will help you in reaching on the top of the search engine result page.
Conclusion
As we all know GoDaddy is a great option for the users as they provide lot of options for their customers. They are also one of the largest providers of domain names and various problems. They come with great features for their users to make sure they have all the features included in their hosting plans.